Welcome from the Dean of Students
Welcome, all new, continuing and exchange students of CWC, to a new academic year! As your Dean of Students, I will work hard on providing different forms of support for your educational and personal advancement, advising on student programmes and activities, and creating a safe, vibrant and inclusive College community for you to thrive in.
The University and the College are places full of opportunities and possibilities—you can discover more about yourself and the world, engage with people from diverse backgrounds, and explore novelties around you. In your undergraduate journey, there will certainly be times when you stumble upon obstacles or find yourselves at crossroads. My College colleagues and I are always here to listen to your concerns, and connect you to different available resources that would help you resolve issues ranging from academic challenges, mental unwellness, to interpersonal difficulties at the College. Please feel free to reach out to us by email, phone, dropping by the College Office, or meeting with me.
To make the most out of your College life, I encourage you to build meaningful relationships with our teachers, staff, and your peers, as well as to stay active in our community by joining our student bodies, and participating in our events, programmes and activities such as sports trainings, language and culture enhancement activities, the Mentorship and Internship Schemes and many more. Please take a few minutes to review our website to familiarise yourselves with what we offer and think about how you may leverage the available resources for your College life. I am confident that you will find your days here to be among the most memorable and rewarding of your lives. Wish you another fruitful year ahead!
Vincent C.K. CHEUNG
Dean of Students
CW Chu College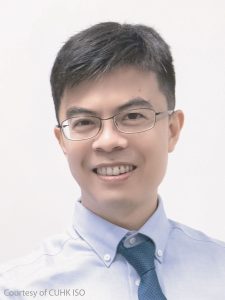 College Office
G/F, CW Chu College
The Chinese University of Hong Kong
Shatin, New Territories, Hong Kong SAR